All information contained in this Knowledge Base is provided for reference only. SLD products are engineered to order so the detailed requirements of any particular installation will be coordinated according to the codes, requirements, and specifications of that project. Project-specific information in all cases supersedes information provided here.

Insulation may or may not be required for
AirFRAME® and LEDiffuser™ products. Insulation needs vary region to region based on climate, location of the product within a building, and local regulations. Since SLD Technology products are sold worldwide, the decision to insulate as well as the type of material used to insulate is outside of SLD's scope. This guide is intended as reference only in order to aid in the coordination and decision to insulate as well as the selection of insulating material. As
it is significantly easier to apply insulation during the installation of the AirFRAME, this decision should be made early in the coordination process.
The AirFRAME and LEDiffuser may be considered ductwork by some jurisdictions and/or inspectors and may therefore need to be insulated in a similar manner as other ductwork within the room or project. Typically if the ductwork is required to be insulated, the AirFRAME and LEDiffuser products should be as well.

Insulation is provided and installed by others in the field. It is typically applied after the AirFRAME or LEDiffuser modules are installed in the ceiling unless ceiling constraints (ie: low interstitial or beam conflicts) dictate that it should be applied before or during the installation (hanging) of the product. See reference photo below.
While SLD Technology does not specify a brand or type of insulation, the most common used is a 1.50-2.00" thick Armaflex® peel-and-stick insulation affixed to the exterior of the AirFRAME. Other similar peel-and-stick insulation or even rolls that are taped on may be used. See reference photos below.

Armaflex peel-and-stick: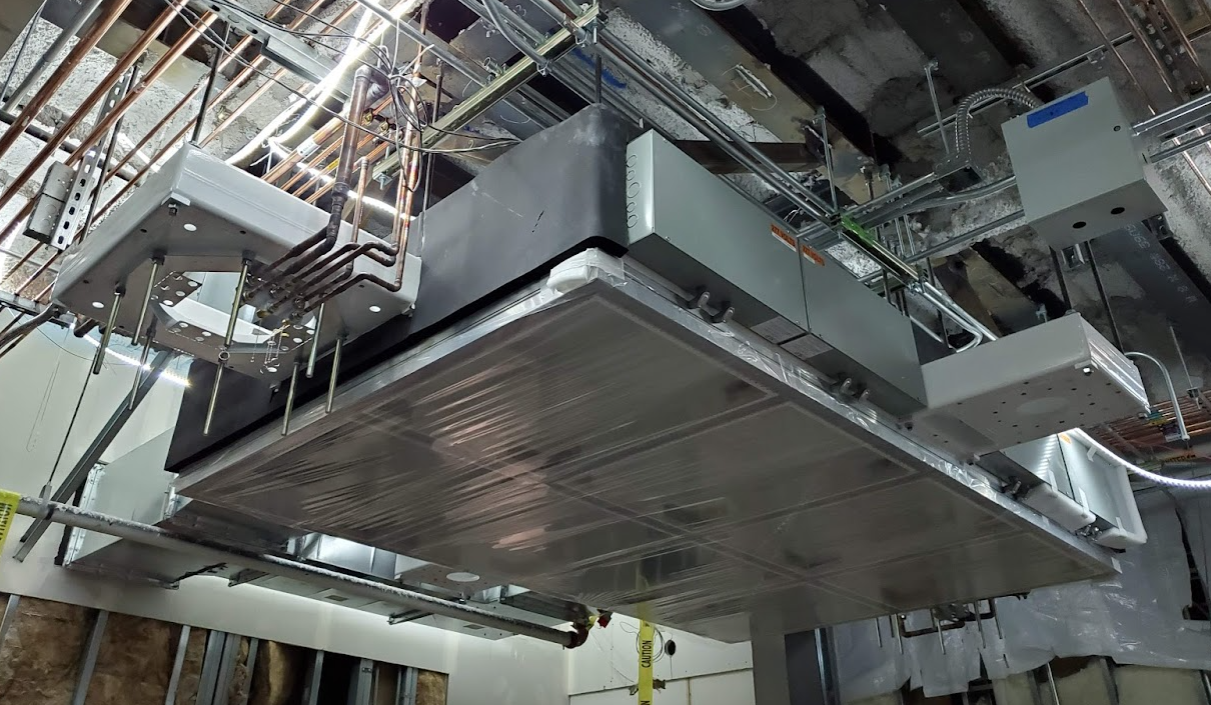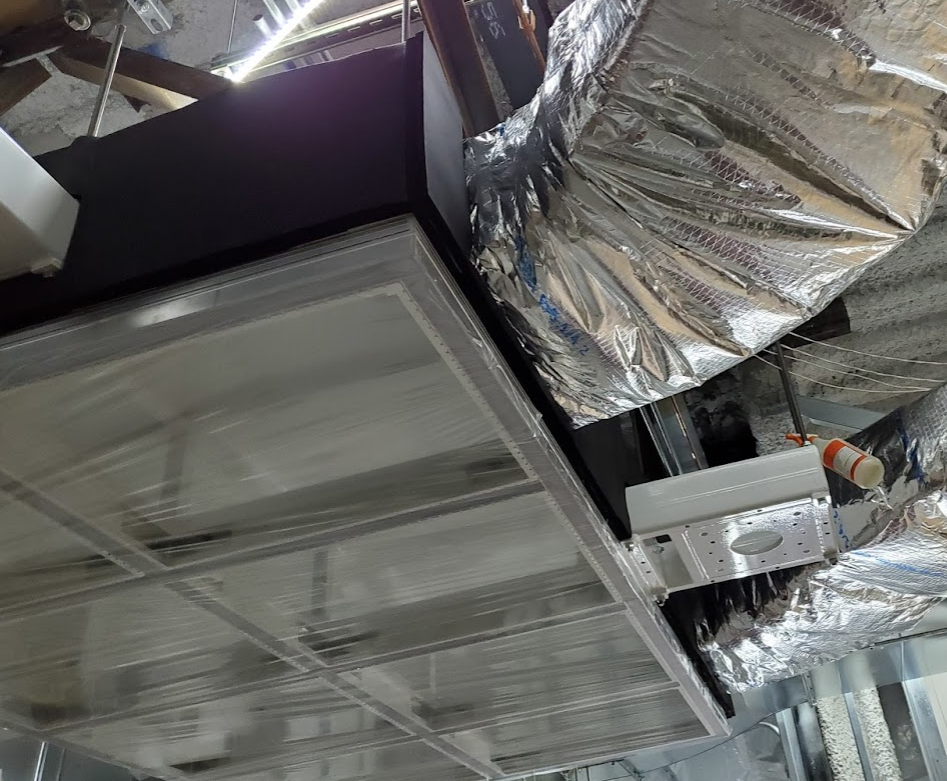 Peel-and-stick:
In areas with tight interstitial spaces, insulate the AirFRAME before raising it into place.

Rolls cut and taped on: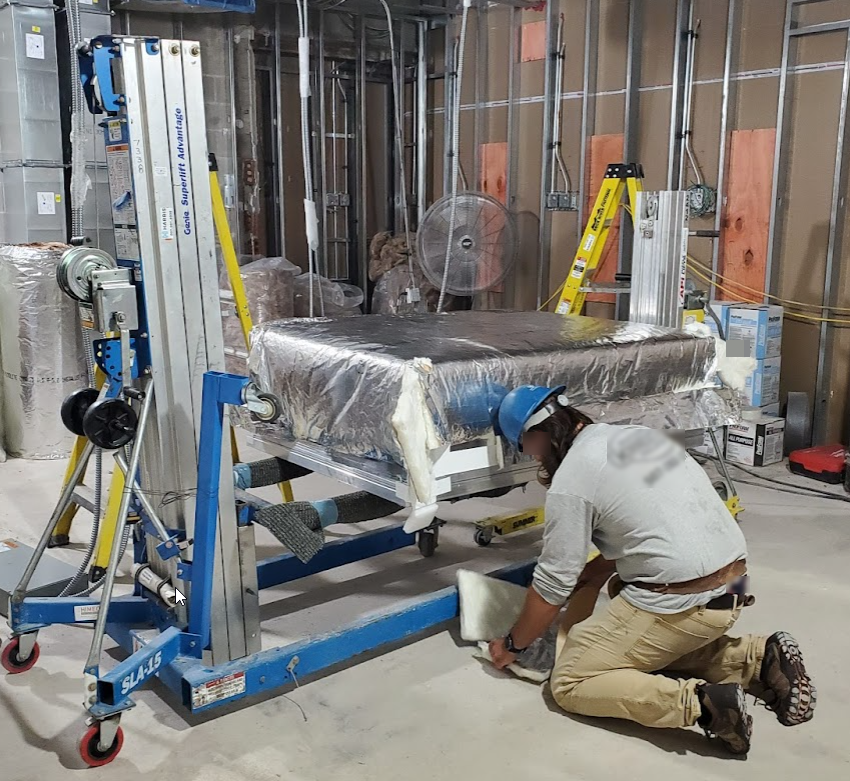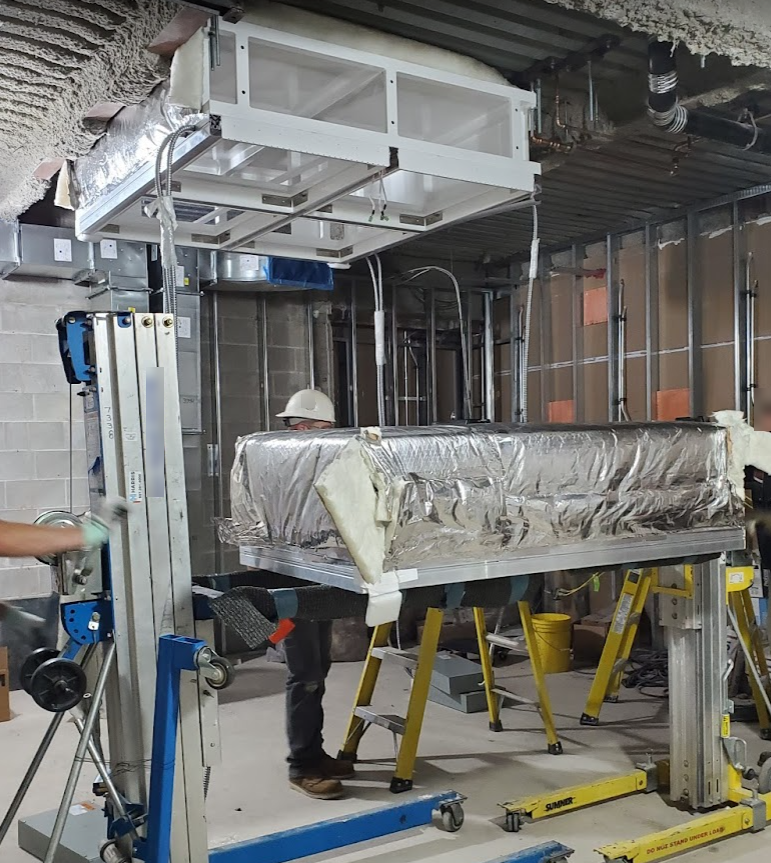 Armaflex® data sheet attached for reference only.